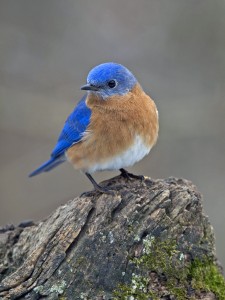 People love birds, and that makes it relatively easy to mobilize citizen scientists for bird research. Recently, the International Rusty Blackbird Working Group did just that to learn more about the spring migration of a bird that is in a mysterious decline. The insights are still to come, but the data collection has been deemed a success.
Read more in the US Fish and Wildlife Service Northeast's blog, here.
In a PLoS ONE paper, researchers from the Cornell Laboratory of Ornithology and the University of Wisconsin, Madison analyzed a review article of the impacts of climate change on bird migration and found that citizen scientists played an important role in gathering the data that the findings were based on.
"Our paper is a chance to say thank you to the many people who are citizen scientists," said lead author Caren Cooper, a research associate at the Cornell Lab of Ornithology said in a lab press release announcing the paper. "These people are part of the process of creating new knowledge—and whether it's counting birds or butterflies, gazelles or galaxies, they should know that their observations really make a difference in professional science."
Read the PLoS ONE paper here. (It is open access.)
Read the Cornell Lab of O press release here.
Photo: Through projects like the Cornell Lab of Ornithology's NestWatch, citizen scientists have provided the data to document regional differences in the breeding cycle of the Eastern Bluebird. Photo © Gary Mueller/Cornell Lab.