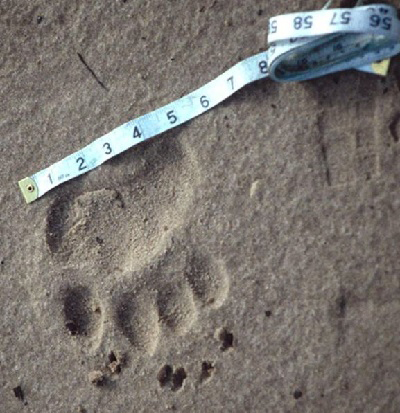 The Florida Fish and Wildlife Conservation Commission is asking citizens to report sightings of black bears or their tracks to a new mapping website. It is particularly interested in reports of females with cubs or of cubs alone, a press release states.
"Our bear range data is 11 years old, and we are excited about getting the public's help in identifying all the places where bears now live in Florida," said FWC bear research biologist Brian Scheick in the press release. "What we learn from the new bear sightings Web page will inform the FWC's efforts to document bear distribution and help with future bear management decisions," Scheick said.
The citizen science bear mapping project follows on the heels of a successful FWC effort to map fox squirrels. We covered it back in October 2011. And a more recent mink mapping effort, that we covered in July.
Read the FWC press release here.
Read an article in the Orlando Sentinel here.
Go to the FWC black bear sighting registry, here.