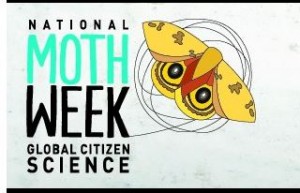 National Moth Week is July 19 – 27. While most state wildlife departments struggle to include invertebrates of any kind in their program, if you are looking for educational opportunities, this one is as worthy as any. The week was founded and promoted by Friends of the East Brunswick Environmental Commission (and, yes, that's in New Jersey).
Fine the National Moth Week website here.
And, of course, there's a Facebook page.
The Nature Conservancy is celebrating National Moth Week.
It's list of moth-related activities is here.
And a blog post with more background is here.