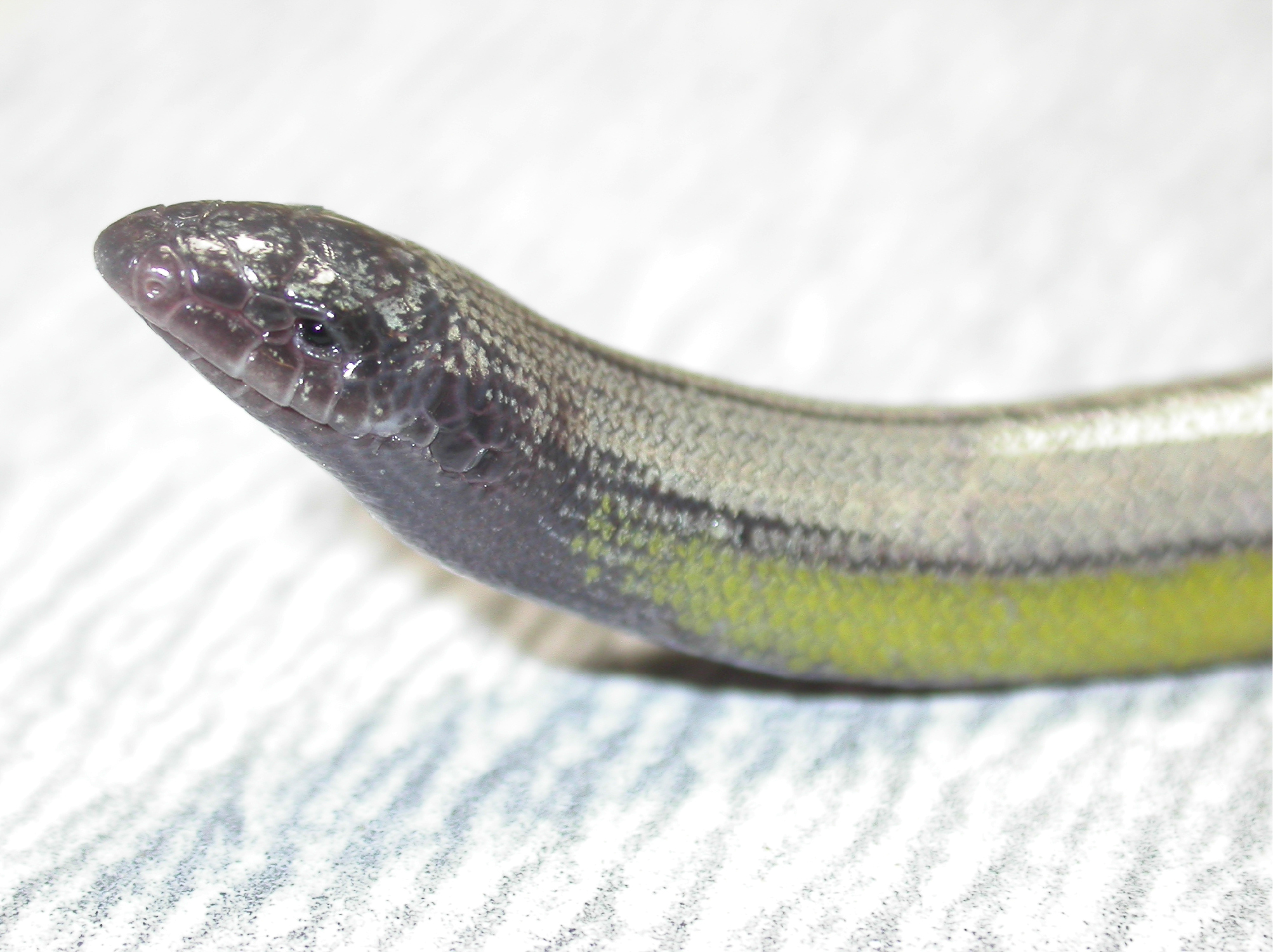 Four new species of legless lizards have been discovered in California, joining the one species of legless lizard that was previously known in the state.
An NBC News report notes that the four new species were not found in the wilderness, but in some heavily trafficked areas including: "dune bordering a runway at Los Angeles International Airport; an empty lot in downtown Bakersfield, Calif.; a field littered with oil derricks; and the margins of the Mojave Desert."
The paper describing the four species was published in the journal Breviora and is open access. (The paper was the top link on this page at the time this was posted.)
Lots of people like new legless lizard species, apparently, so you can find coverage in:CNN.com (the most detailed coverage)
Reuters
Popular Science (refers to Reuters coverage)
the previously mentioned NBC News report
and last but not least, the California State University, Fullerton press release.
The reports even include a handy clue for telling a legless lizard apart from a snake. If it blinks, it's a lizard.
Photo: This legless lizard, which has a purple belly, is among four new species discovered in the state by CSUF scientist James Parham and a research colleague at the Museum of Vertebrate Zoology at Berkeley. Credit: James Parham, used courtesy of CSU-Fullerton